And oursa winner issen...
Whosa hassen der envelope? Ah, heresa itsa issen. After nearly three months of challenges, wesa have a final victor; a champion of Big Brother: Naboo. Okeyday, heresa wesa go. Drumroll, pleeze.
*Drumroll noises in the background*
And der winner issen... *Jar Jar opens the envelope*
Fluke Starbucker!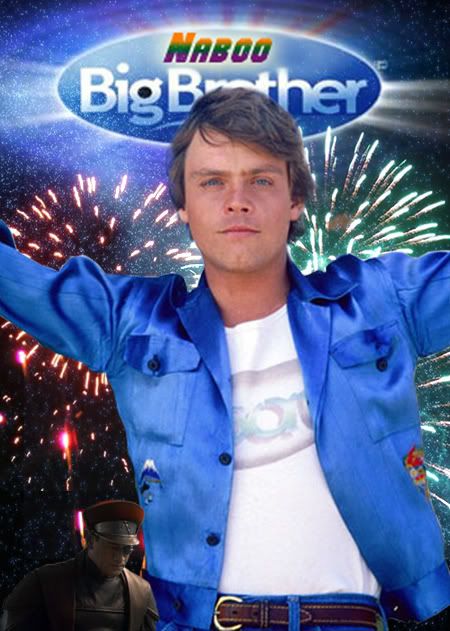 Congratulations, Fluke! Yousa winnen oursa 1,000,000 credit prize, and der Big Brother house itsaself, to do with as yousa willen.
Mesa would liken to tanken all of oursa viewers for theirsa kind patronage, and yoursa patience in putten up with mesa Gungan accent. Jar Jar Binks, signen out.
Special Thanks
Supreme Chancellor Palpatine, Count Dooku, Qui-Gon "Quiggy" Jinn, and Darth Vader.
Very Special Thanks
George Lucas