Voten-Offen 2
Okeyday, "guests" mesa hassen recieven votes from most of yousa and a lot of oursa viewers as well (tanken yousa all, by der way), and yousa time issen now up. Der second person to be evicten from der Big Brother: Naboo house will be...
Scrollen down...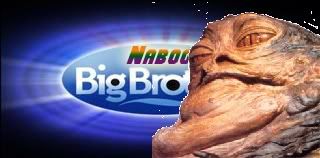 Jabafatboy; yousa aresa der weakest link: goodbye!
And to der rest of oursa prisone- er... guests, mesa will see yousa tomorrow. Viewers, rememberen to tune in for der next exciten episode of Big Brother: Naboo!